Digital signage is key for communication during the COVID-19 pandemic.
With information and government guidance constantly shifting as the situation evolves, it is critical to broadcast important advice efficiently. LED and LCD technology can instantly change messaging as opposed to more traditional forms of printed media.
22″ Hand Sanitiser
Advertising Display
Contactless Solution
Easy Sanitiser Refill
Integrated Media Player
Automatic Dispensing
Integrated Speakers
Optional Floor Stand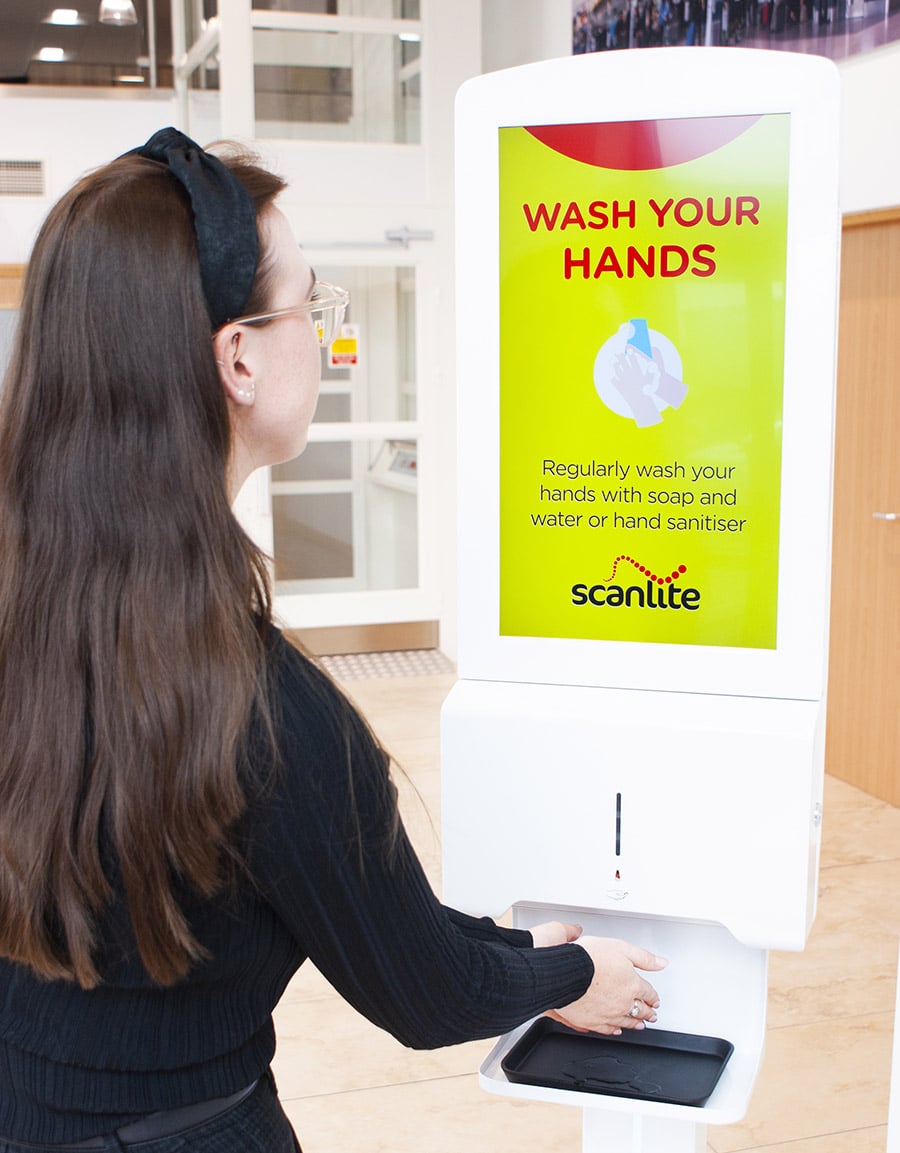 We at Scanlite use this display in our reception area and it has helped to ensure we keep our staff safe and healthy. This hand sanitiser station has the added bonus of a an integrated digital screen as well, allowing you to show advertisements and safety notices.
These displays can be updated using an online CMS portal and are networked as standard. To minimise contact following installation, the system has no external controls or buttons and can turn on and off automatically.
Can be upgraded to 4G connectivity
Touch screen versions available
Display available in different colours
8″ Facial Recognition
Thermometer Display
Facial Recognition
Thermal Imaging Module
Contactless Solution
Mask Detection
All-in-One Solution
Check In System
Our Facial Recognition Display uses thermal imaging technology, in conjunction with cooling fans to maximise accuracy. We have been using this solution in our headquarters and are delighted with it's ability to display results within 1.8s seconds, even if a member of staff is wearing a mask.
Although this display is small, it is the perfect size to place in reception areas and entrances. With 99.7% identification accuracy, this solution can also be used as a visitor/staff check in system.
Dual-lens facial recognition camera
Optional RFID/NFC integration
Software to control, record and monitor
Need a bespoke solution?


Get in touch today.