There are a plethora of marketing options to choose from, whether you're a small business or huge enterprise.
Each company can take advantage of the wealth of choice on offer – the hard part is knowing what will work best for you. That's why we've complied this guide on how to showcase your brand in 2019, from the more traditional methods to the digital and tech savvy techniques.
Make marketing a priority
However you decide to market your business, ensure you set time aside to make marketing a priority. Regardless of the sector or industry you're positioned in, it can be incredibly easy to push your marketing efforts to the back of the queue, ignoring potential outlets for communicating with new customers or generating those important leads. It's not an excuse to say you're too busy; what happens when you stop being busy and there aren't any more orders or enquiries? A regular, integrated marketing plan that you provide with some love and attention, will ensure that this won't happen.
Like you would plan in time for doing your accounts or communicating with clients, ensure you set a few hours aside a week, or however often you think you might need, and utilise that purely for marketing. From creating social media plans to booking in networking events and exhibitions, this time should focus on you as a brand, creating that story for your company.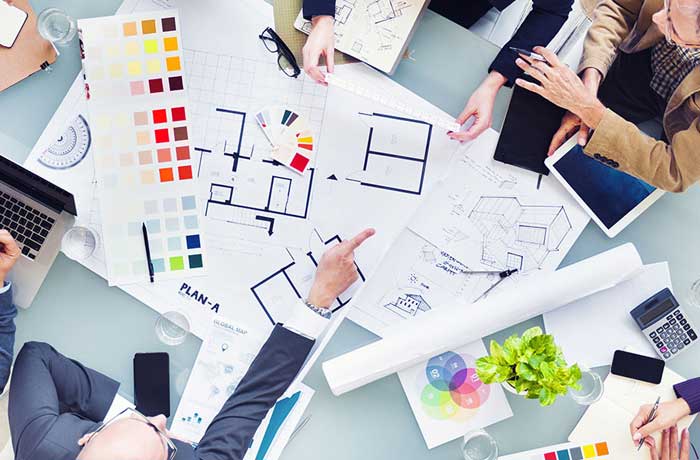 Choose your channels
A lot of marketing is trial and error and we understand that small businesses especially, don't have the time or budgets to experiment with different marketing techniques.
Not all businesses can manage multiple social media channels or have an ad in every broadsheet newspaper; see which one is the most popular with your demographic and utilise it as best you can.
Small experimentation at the start will pay off in bucketloads later down the line. Once you start seeing engagement and traction, or don't start seeing that traction, it's time to boost your efforts, or remove yourself from the conversation.
Look at new options
Often, we get sucked into using the same techniques over and over again. Tried and tested always works, right? But in this fast-paced, digital world, customers want more and need that engagement. We're seeing direct mail get a resurgence because of the new GDPR. Direct mail also allows companies to use creative ways of portraying information. Audiences are more engaged when they receive something through the post because we're all so used to seeing emails pop into our inbox now.
If you have a store or physical location, think about how digital signage can aid your marketing efforts. H&M recently installed interactive and digital wayfinding signage throughout their stores, which not only guides customers to their desired location, but also looks pretty cool too, adding to the aesthetic of the brand.
Video was top dog in 2018 and continues to be in 2019. We engage better with moving images; video allows brands to tell their story easily. Showcasing your brand-new marketing video across a range of different channels is great too, providing you with an interchangeable asset.
Create content that excites
Having a great brand and showcasing it well relies on you having a great story and storytelling techniques. Creating exciting content, whether that's in the form of a social media post, video, or flash mob, means that you're engaging with your audience – but you need to have fantastic content in order to engage. Don't just sell to your customer, but invite conversation, create questions, and inspire ideas.
If you need to bring your brand into the spotlight this year, contact us today for ideas on how to utilise digital signage to promote and market your company effectively.